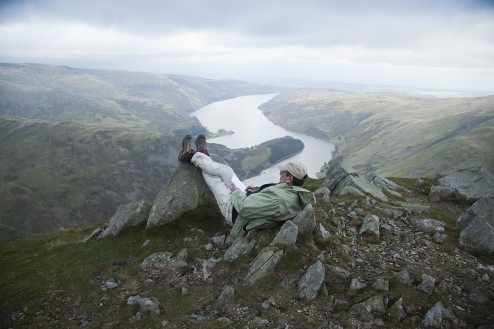 Bruce Stutz is a writer and editor of science, environment, and natural history. For more than thirty years he has traveled the world to report on nature, the scientists who study it, and the challenges of environmental change. His books, articles, and essays take readers on journeys into the natural world and impart to them the joys of scientific discovery. His articles have appeared in national and international newspapers and magazines, among them Discover, Natural History, Scientific American, The New York Times Magazine, Audubon, OnEarth, and Conde Nast Traveler.
As a magazine editor—as features editor at Audubon and then as Editor-In-Chief of Natural History published by the American Museum of Natural History—Bruce worked closely with international scientists from diverse disciplines and engaged some of the world's best photojournalists. During his tenure Natural History won several international photography awards.
His writing includes two books that combine keen observation of the natural world with personal narrative. In "Chasing Spring, An American Journey Through a Changing Season," Bruce set out across the country to experience a single spring season. From Mardi Gras celebrations in rural Louisiana Bruce traveled to the Southwest desert, the Rocky Mountains, and finally northward to the Alaskan Arctic. "Much more than a travelogue; it's a gentle yet persuasive lesson in how spring happens and how climate change—i.e., global warming—is affecting that process."
Bruce's previous book "Natural Lives, Modern Times, People and Places of the Delaware River" was a new kind of environmental history, one that connected the nature of this longest stretch of undammed river on the East Coast to the nature of the civilization that grew up along its banks, a civilization that eventually threatened the very river that gave it life.
Bruce also writes on science and science history. He is a co-author of "Theories for Everything, An Illustrated History of Science," published by National Geographic Press.
In collaborations with exhibition designers Bruce provided the editorial concept design and content for "Science Storms," the Chicago Museum of Science and Industry's permanent exhibition hall on physical sciences. And he is now at work on the editorial content for California Science Center's new Air and Space Center where the Space Shuttle Endeavour will be on permanent display.
On his book tours Bruce has traveled across the country for readings and radio interviews. He has lectured on climate change and taught environmental journalism in New York University's Science and Environmental Reporting Program.
At present he is a contributing editor to OnEarth, the magazine of the Natural Resources Defense Council, and to e360, the online environmental journal of the Yale School of Forestry.